Buying vs. Leasing Your Next Lexus in Metairie, LA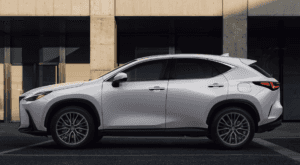 If you're getting ready to shop for your new Lexus but don't know if you should buy or lease, listen up! Lexus of New Orleans has everything you need to know on buying vs. leasing near Metairie, New Orleans, Kenner, Mandeville, and Slidell, LA
When choosing between buying or leasing your next vehicle, that decision can be made based on what you need the vehicle for and for how long.
What is Leasing?
When you lease a vehicle, think of it as borrowing that vehicle for a certain amount of time and/or miles. The car is yours for that amount of time, but not for forever. If this sounds like something you may be interested in, great! We are going to get into the pros and cons of both leasing and buying below.
A few of the pros that go into leasing a vehicle include lower monthly payments, zero concerns about reselling your car, and a wider variety of vehicles to choose from, and more often! Cons of leasing can include paying more attention to how many miles you have left, no freedom to customize your vehicle, and making payments more frequently.
What is Buying?
Buying your next vehicle means this vehicle is yours for however long you want it. You'll have full ownership of the car, truck or SUV you choose.
Upon buying your new car, truck, or SUV, you can expect pros like full ownership, no need to worry about specific mileage to stay under, and your choice of trading it in or selling it. A few cons to expect with buying are a high down payment and depreciation.
With Lexus of New Orleans, You've come to the right place, whether you choose to buy or lease. Visit our sales team and we will help you decide what's best for you. Our store is located at 8811 Veterans Memorial Blvd., Metairie, LA 70003. You're also able to speak with us from the comfort of your own home, so call us at (504) 207-3100.